As reported last week, I was certain that Dan had a big flounce in him, just bubbling away, and last night it very nearly happened!  The ginger cake mix split, the eyes narrowed and the lips pursed.  I was on the edge of my seat, but alas, he reigned it in and decided to calm down a bit.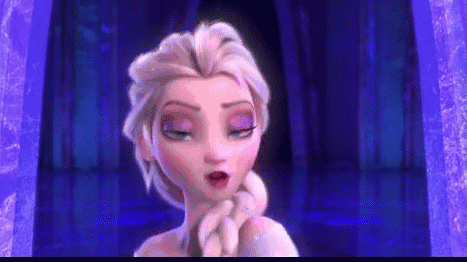 Yes folks, this week was Spice Week and the first task was Ginger Cake.  Filmed during the heatwave, it's always a worry when someone gets the Ginger out in the sun without a thick layer of Factor 500 on them.
So who have we got and what are they making?
Karen (Old Spice) was making a Bonfire Cake, laced with brandy and topped with honeycomb.  The judges said it was too boozy.  Not a good start for Karen.  Briony (Saucy Spice) made a ginger and honey cake with buttercream, and despite the moistness of all the components, it still turned out dry.  Rahul (Apologetic Spice) did a caramel ginger bonfire celebration, and once again, he nailed it, earning yet another Hollywood Handjob.  Noel told him that he "was just too good," and Rahul said "I'm sorry" for the 18th time.  He's so sweet, I need to inject insulin before I watch him.
Jon (Sweaty Spice) knocked up a family ginger cake, and got spherificating again, with glittery balls this time.  The judges found it claggy but tasty.  I found it annoying.  Next up, we've got Terry (Arty Spice) back from his week off, (hope he brought a sick-note) and he knocked up a caramelised pear and ginger monstrosity that he tried to decorate while it was still hot, resulting in a wet sticky mess not unlike my wedding night.  Not in THAT way, you perverts.  It took us half an hour to get Mrs T's Spanx off, by which time it was 3am and the moment had passed, and we had to leave for our honeymoon four hours later.
Ruby (Lairy Spice) made a Jamaican ginger cake full of rum, which the judges said looked great and tasted delicious, but there was too much rum in it.  How can you have too much rum?!  Ridiculous.
This is where Dan (Whinger Spice) had his little moment.  His cake mix split.  It was a disaaaaaasssssster, and he decided to make it again.  Always a gamble.  Sure enough, it was too warm to decorate, and as each layer slid off the one below it, he stated; "It's so unstable, it's terrifying!"  At this point I wasn't sure if he was talking about the cake.
Kim-Joy (Sixty-five Spice) and Manon (Haughty Spice) presented perfection to Paul and Prue and yet more hands were shook by Hollywood.  I've lost count now.
Round 2, and Paul clobbered them with two ancient Middle Eastern recipes for Maamouls.  One contained dates and the other a walnut paste.  As if that wasn't enough to get their heads around, they had to use spices that some of them had never even heard of, let alone used; mastic and mahlab, which also happens to be the names of the Lebanese Ant and Dec.
I won't hang about too long on this, but suffice to say that Terry, Karen and Jon had nightmares, and were given the following assessment from Paul; "These look terrible."  Break it to them gently, Blue Eyes.  They finished 7th, 8th and 9th, unsurprisingly.
Final results of the second challenge placed Rahul in 3rd, Dan in 2nd and Ruby in 1st.
On to the showstopper, and it was Prue's turn to be off sick with a mystery illness.  Karen, Briony and Terry were staring down the barrel of elimination, with two going out this week.  They all had to make a spiced biscuit hanging chandelier.  I swear this is getting more silly every week now.  Waiting for them to have to build a fully habitable house for Sandi out of cake by the end of the series.
Kim-Joy's chandelier had a Christmas theme, but no space-turtles.  Terry decided to make the 12 Days of Christmas with all 78 characters, but Rahul made almost double that in his tribute to a Hindu goddess with 150 separate pieces.  The man is a machine.  Karen's big biscuit broke on its way out of the oven, and Terry's looked like a baby's mobile that hangs over a cot.  But then the baby had firearms training and used it for target practice until the parents threw it in a skip.
In the running for Star Baker this week were Kim-Joy and Rahul again, but she just edged it for being consistently good with spices.
Karen and Terry were evicted for being consistently rubbish, and as they both addressed the cameras in the wake of this performance, Karen cried a bit, and Terry cried a lot.
Pastry week next week, so plenty of scope for tantrums and strops.  Fingers crossed we finally get to see Dan chuck his mixer at Ruby.